Product Information
Powell Peralta Vato Rat Hat
Got a problem with your hair? Cover it up with this much cooler hat from Powell Peralta! This Powell Peralta Vato Rat Hat is specifically designed to be worn on your head, not anywhere else.
Features:
One (1) Powell Peralta Vato Rat Hat from Powell Peralta
Functional and fashionable
Made from high-quality materials
Shop other Powell Peralta Hats from Warehouse Skateboards.
Help Guide
Hat Sizing Chart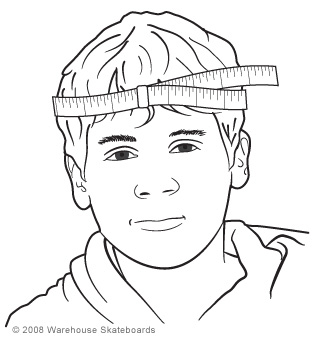 An average head size for men is size 7 3/8" (using US sizing), 58 cm (using European sizing) or 7 1/8" (using UK sizing). The average head size for women is 7 1/4" (US sizing).
Properly measuring your head
What size hat size you should buy will be determined by the measurement of your head. It is important to note that each brand may vary. In order to properly measure your head, follow these steps:
1. Wrap a soft tape measure around your forehead, just above your eyebrows and ears. Keep the tape measure level from the front to the back of your head.
2. If you do not have a flexible tape measure, try marking a string and measuring it against a ruler.
If the hat is a gift or you cannot measure their head, measure the inside of a current hat they wear.
Head Measurement (cm)
53
54
55
56
57
58
59
60
61
62
63
64
Head Measurement (in)
20 3/4"
21 1/4"
21 5/8"
22"
22 1/2"
22 3/4"
23 1/4"
23 5/8"
24"
24 1/2"
24 3/4"
25 1/4"
Fitted
6 5/8"
6 3/4"
6 7/8"
7"
7 1/8"
7 1/4"
7 3/8"
7 1/2"
7 5/8"
7 3/4"
7 7/8"
8"
Flex Fit
Small - Medium
Medium - Large
Large - Extra Large