International Shipping Guide
---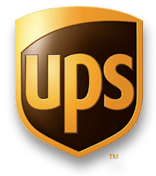 We ship our products around the world to over 180 countries.
All international orders must be prepaid in US currency. We accept PayPal, Visa, MasterCard, Discover or American Express.
The cost of shipping varies from country to country. Your order will ship via UPS from our warehouse to your destination.
View a Full List of Countries We Currently Ship To
PLEASE NOTE: You, the customer, will have to pay custom duties and taxes and/or VAT (Value Added Tax) on the items you purchase; we have no control over these charges and cannot predict what they may be. We only charge for shipping from the United States to your particular country. Please contact your local customs office for further information on your country's statutes. Keep in mind the procedures that are required by customs can cause delays. All REFUSED shipments will be charged $75 to cover shipping both ways. This amount WILL NOT be refunded to your credit card.
Shipping Policy
All orders are processed between 8am and 4pm EST. Weekends and holidays are excluded.
International orders will ship within 24-48 (business) hours of order placement.
UPS does not pick up or deliver packages on weekends or holidays.
Items ordered together may ship separately.
Please check the list of countries below that we currently ship to.
(If your country is NOT in the list, unfortunatly we do not ship to your country at this time)
Free ground shipping offers are available in the contiguous US only.
We DO NOT SHIP to APO or PO Boxes per our carrier.
Order Verification
For your protection, all suspect orders are subject to verification.
Suspect orders will be held until verified.
Calculating Shipping Costs
Place the items you wish to order in your Shopping Cart.
Enter the ship to address in the Calculate Shipping and Tax section.
Select the shipping method you wish to use from the Shipping Method drop down menu.
Once the shipping method is selected, your cart will update with your order subtotal.
Shipping Transit Times
All estimates exclude weekends & holidays.
(Please click on links for more information)
Please Note
With UPS, a business day does not include Saturdays, Sundays or holidays.
Example: You ship a package on Monday that takes 2 business days to arrive. You do not count the day you ship as a business day, so your package would arrive on Wednesday, the second business day after the ship date.
For a specific postal code to postal code transit time, please track your order here for delivery time.
Shipping prices, methods, policies, times and availability are not guaranteed and are subject to change at any time without notice.