Product Information
Bern Helmets Watts 2.0 Matte Sand Skate Helmet - Small
Protect your melon from the hall of meat with this Bern Helmets Watts 2.0 Matte Sand Skate Helmet. Concussions are lame and math is hard, so wear a damn helmet. Your mom will thank you.
Bern Helmets Watts 2.0 Matte Sand Skate Helmet Features:
One (1) Bern Helmets Watts 2.0 Matte Sand Skate Helmet from Bern
Size: Small
Color: Matte Sand
Made from high-quality materials and built to last
Shop other Bern Skate Helmets from Warehouse Skateboards.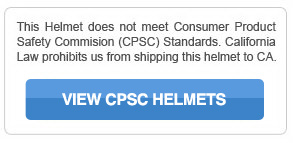 Help Guide
Skateboard Helmet Sizing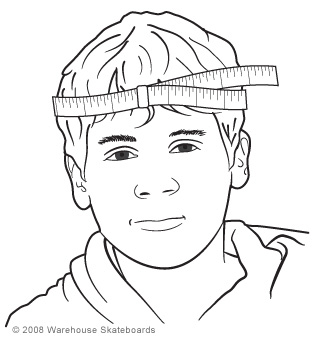 An average head size for men is size 7 3/8" (using US sizing), 58 cm (using European sizing) or 7 1/8" (using UK sizing). The average head size for women is 7 1/4" (US sizing).
Properly Measuring Your Head for a Helmet
What size skateboard helmet you should buy is determined by the size of your head. It is important to note that each brands skateboard helmet size will vary; therefore, it is best to measure your head and refer to the sizing chart specific to each brand of helmet. In order to properly measure your head, follow these steps:
1. Wrap a soft tape measure around your forehead, just above your eyebrows and ears. Keep the tape measure level from the front to the back of your head. Your skateboard helmet should sit low on your forehead.
2. If you do not have a flexible tape measure, try marking a string and measuring it against a ruler.
3. If you are unable to measure your head, you can use your hat size to find the comparable skateboard helmet size in centimeters.
If the helmet is a gift or you cannot measure the skater's head, measure the inside of a current helmet or hat they wear.
Skateboard Helmets Fitting Guide
The most important thing to remember when you're skateboarding is your protective gear. To protect your head from injury, you should always wear a properly fitting skateboard helmet. You may think it's not cool to wear your helmet and pads, but now brands are conscious of your style and safety. Keep in mind that most skate parks require you to wear a helmet and pads at all times!
To protect your head, ensure that you have a properly measured your head for the perfect fitting skateboard helmet. All levels of experience, from beginner skateboarders to the pros should wear a skateboard helmet. Depending on the brand of helmet you choose, a properly fitting skateboard helmet should:

• Have protective padding
• Sit low on your forehead
• Not shift or move when skateboarding
Skateboard helmets have soft foam liners or pads that conform to your head, providing you with the comfort and protection you need to absorb collisions and falls that may occur while skateboarding.
Skateboard helmets do not last forever. You should replace your helmet when it becomes too small or damaged from wear and tear.
Skateboard Helmet Safety Laws
The laws for skateboarding helmets vary from state-to-state. Many states require that skaters wear a helmet under a certain age, and some states like California make all skaters under 18 wear a CPSC Certified helmet at all times. CSPC skateboard helmets usually have an EPS protective liner that meets the safety standards for skateboarding. Make sure you check your state's regulations before ordering.
CPSC Certified Helmets: California requires that all skateboard helmets must meet the requirements of the United States Consumer Product Safety Commission (CPSC). Section 890.4 of the Streets and Highways Code enforces these standards in California and will not allow Warehouse Skateboards to ship non-CPSC Certified helmets to California.