Zoo York Collaboarates with Morning Breath for New Series
01/29/10
Zoo York Skateboards has expanded past their normal graffiti and city landscape designs to collaborate with Morning Breath to put out a new series called the The Hells Kitchen Bunch.  Morning Breath Inc. is a creative studio based in Brookyln, NY that has worked with bands such as AFI, Foo Fighters, Placebo, Slayer and Talib Kweli not including companies such as Girl Skateboards and Ride Snowboards.  I think this collection will be a huge hit, so don't hold your breath, we should have them in stock soon!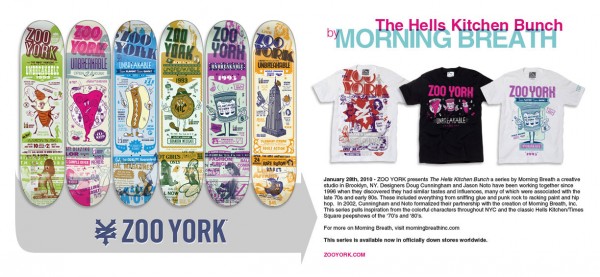 Join Our Mailing List
Deals, Discounts and Giveaways!